Last week I was in Boston and wanted to visit the USS Constitution. The ship was closed but the visitors center was open. When I went inside and tried to read the exhibit signage, here's what I saw: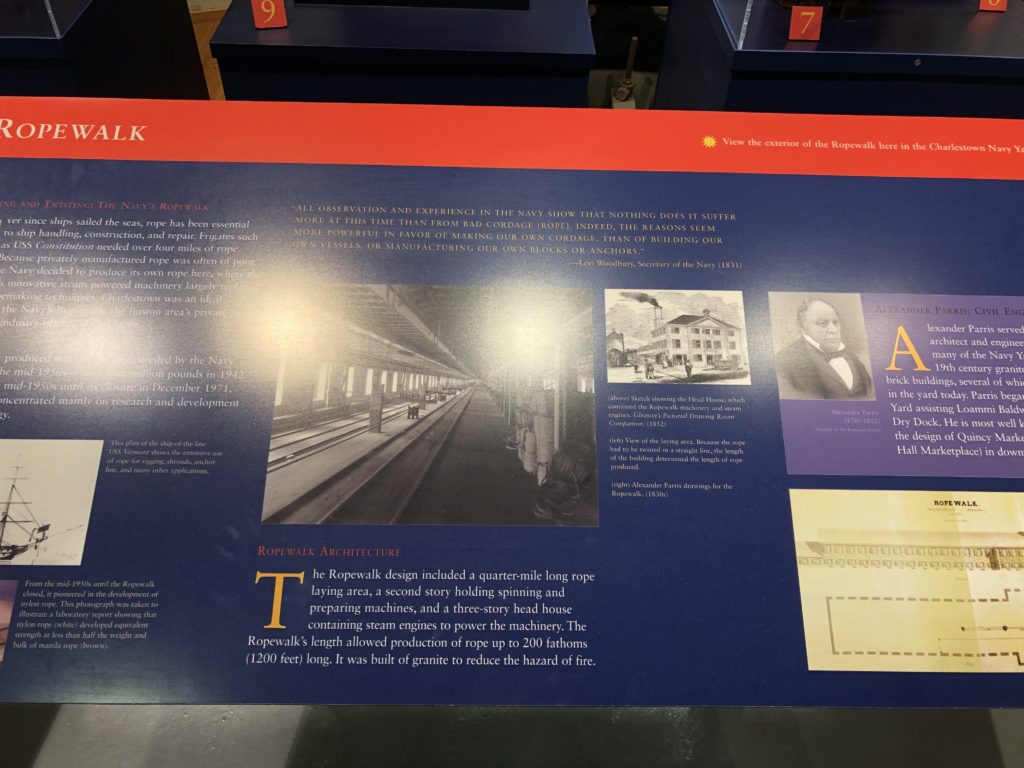 Track lights were positioned right over the semi-gloss signs, creating terrible reflected glare. The thing is, this is so easy to avoid. In fact, someone almost has to try to create lighting this bad. Here's how to avoid it.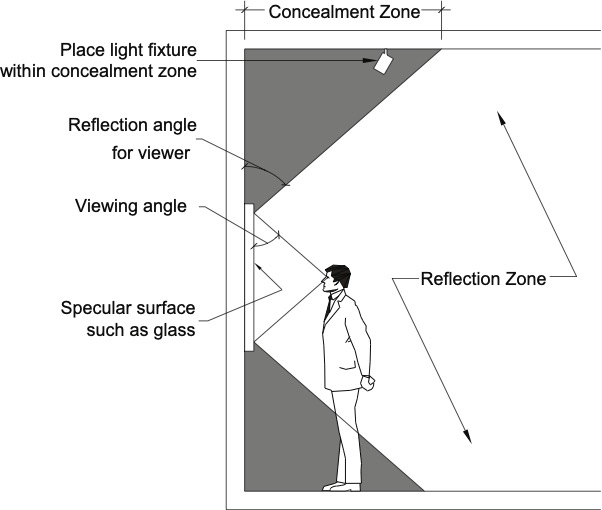 Determine the location of the viewer.
Determine the viewing angle.
Determine the mirror angle.
Place lights in the concealment zone.