By now you have, no doubt, seen the headline that 2014 is the warmest year since reliable record keeping began in 1880. This was jointly announced by two US agencies – NASA and NOAA – and corresponds with an announcement by a similar agency in Japan. I'm not going to retell that story here, but I do want to repeat some of the most alarming points.
The 10 warmest years in more than a century have all occurred since 1997. That's new high temperature record in 10 of the past 14 years.
Average temperatures in the US have now exceeded the 20th century average for 38 consecutive years.       That's every year since 1976.       Think about it. No one born after 1976 has known a year colder than average.
The last time the global temperatures fell below the 20th century average for a given month was in 1985.
The last full year of colder than average temperatures was 1976.
The last record cold year was 1911. That's 103 years ago. Now go back and look at the first bullet point.
Here's a graph illustrating the trend.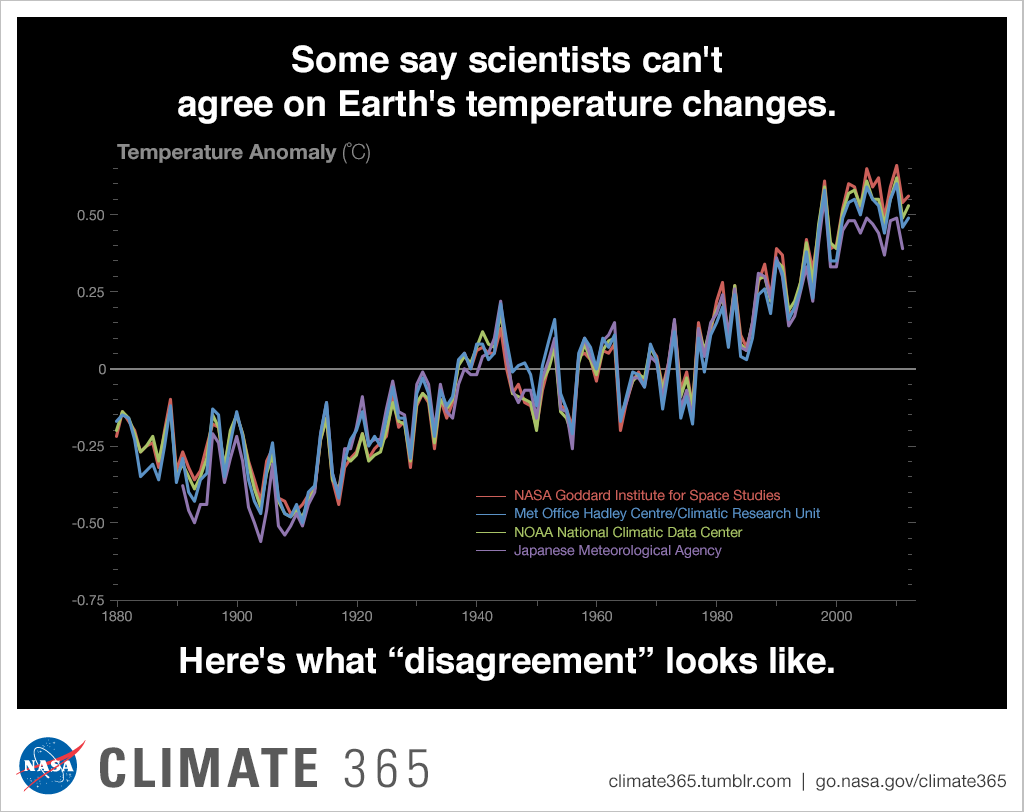 For those who think that climate change is a liberal conspiracy, my suggestion is to take it up with the Pentagon. In 2012 the Pentagon formed a climate change working group. The result of their work is the DOD 2014 Climate Change Adaptation Roadmap, which was released in October 2014 and accepts climate change as a fact. About the report, Defense Secretary Chuck Hagel said that "Politics or ideology must not get in the way of sound planning."