June 19, 2014 in Lamps, LEDs
On June 13, 2014 the U.S. Department of Energy (DOE)  suspended the L-Prize PAR38 Competition. The LED PAR38 products currently on the market fall far short of reaching the rigorous L -rize targets, making it unlikely the DOE will receive a qualifying entry in a reasonable amount of time. The DOE cannot lower the efficacy target because it was set by Congress. The DOE will continue to monitor the PAR38 market for performance and price improvements, to consider reopening the competition at a later date.  The graph below illustrates the market vs the L-Prize goals as of November 2013.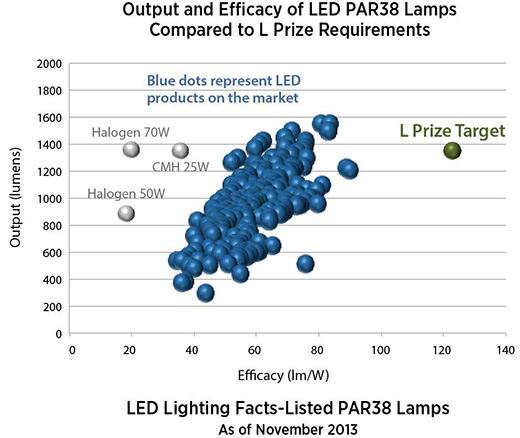 More information is available on the DOE web site.